The PIMCO Global Advisory Board is a team of world-renowned experts on economic and political issues.
The Board members contribute their insights to the firm on global economic, political and strategic developments and their relevance for financial markets. The members of the Board are Ben Bernanke (who serves as chair), Joshua Bolten, Gordon Brown, Mark Carney, Michèle Flournoy and Ng Kok Song.
The Board meets several times a year at PIMCO's Newport Beach office as well as at other PIMCO offices around the world. The members also attend the firm's Secular and Cyclical forums, where PIMCO's investment professionals discuss the economic outlook and its implications for markets. Board members will share their views, which along with presentations from distinguished guest speakers at the forum, will inform the discussions of PIMCO's investment professionals. Together, the Board members' expertise and insights are a valued input to the firm's investment process.
The Global Advisory Board Is an Unrivaled Team of Macroeconomic Thinkers and Former Policymakers.
Global Advisory Board Members
Ben Bernanke
Former Federal Reserve Chair and Distinguished Senior Fellow at the Brookings Institution
Dr. Bernanke is a senior advisor to PIMCO and a Distinguished Senior Fellow in Economic Studies at the Brookings Institution. He contributes his views and insights on the economy to PIMCO's investment process and engages periodically with clients. Prior to becoming an advisor to PIMCO in April 2015, he was Chair of the Board of Governors of the Federal Reserve from February 2006 through January 2014. He served as Chair of the President's Council of Economic Advisers in 2005. Dr. Bernanke was a Professor of Economics at Princeton University from 1985 to 2002. He is a 2022 Nobel Laureate in Economic Sciences. He has published articles on a variety of economic and monetary issues and is the author of several scholarly books and two textbooks. He holds a Ph.D. in economics from MIT and a bachelor's degree from Harvard University.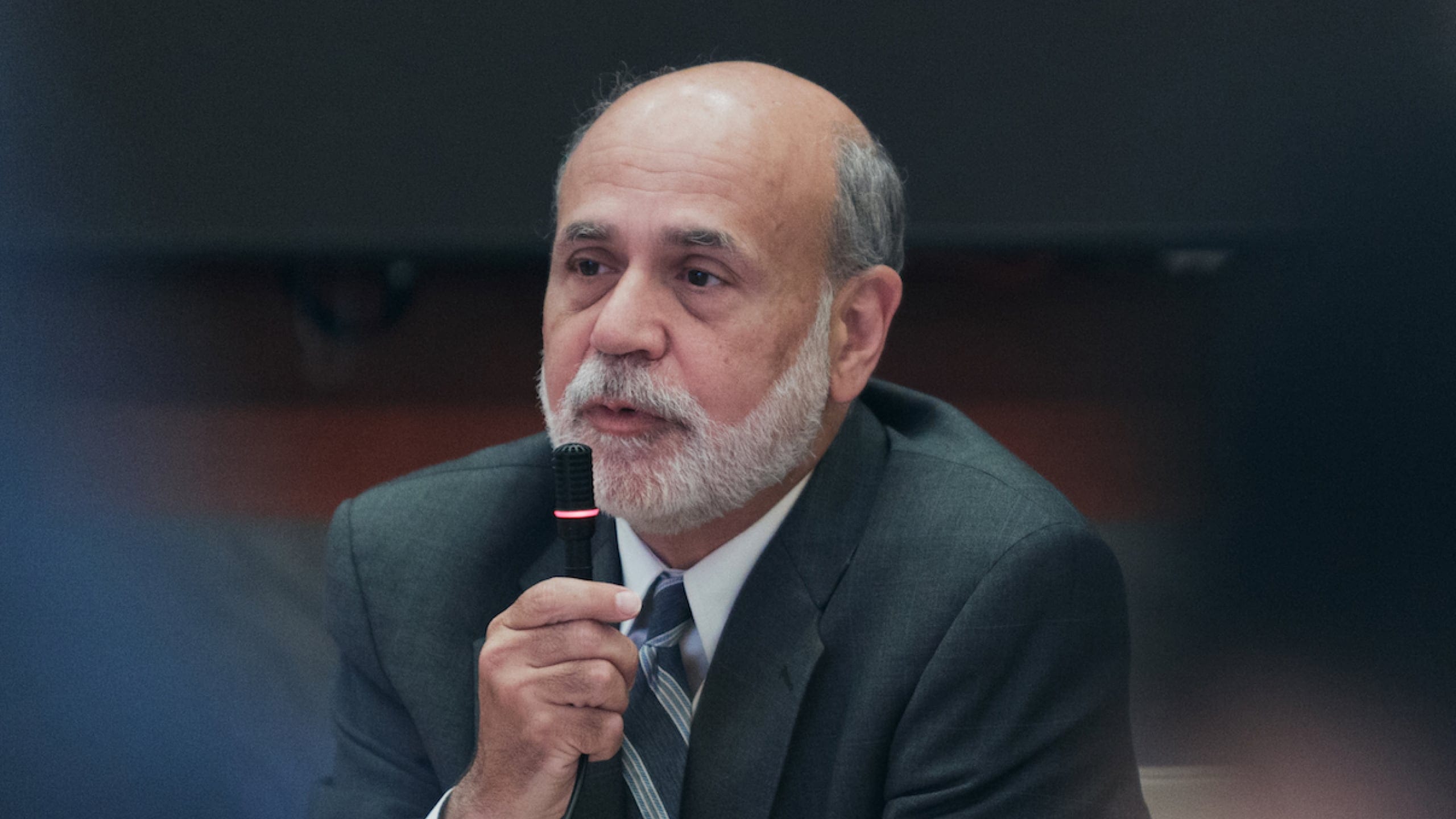 Joshua Bolten
President and CEO of the Business Roundtable and Former White House Chief of Staff
Joshua Bolten is the President and Chief Executive Officer of the Business Roundtable in Washington, an association of CEOs of leading U.S. companies. Between 2011 and 2016, he was a Managing Director of Rock Creek Global Advisors, an international economic policy advisory firm he co-founded. Mr. Bolten served in the White House under President George W. Bush as Chief of Staff from 2006 until 2009, Director of the Office of Management and Budget from 2003 until 2006 and prior to that, Deputy Chief of Staff for Policy. Mr. Bolten received an undergraduate degree from Princeton University and a law degree from Stanford University.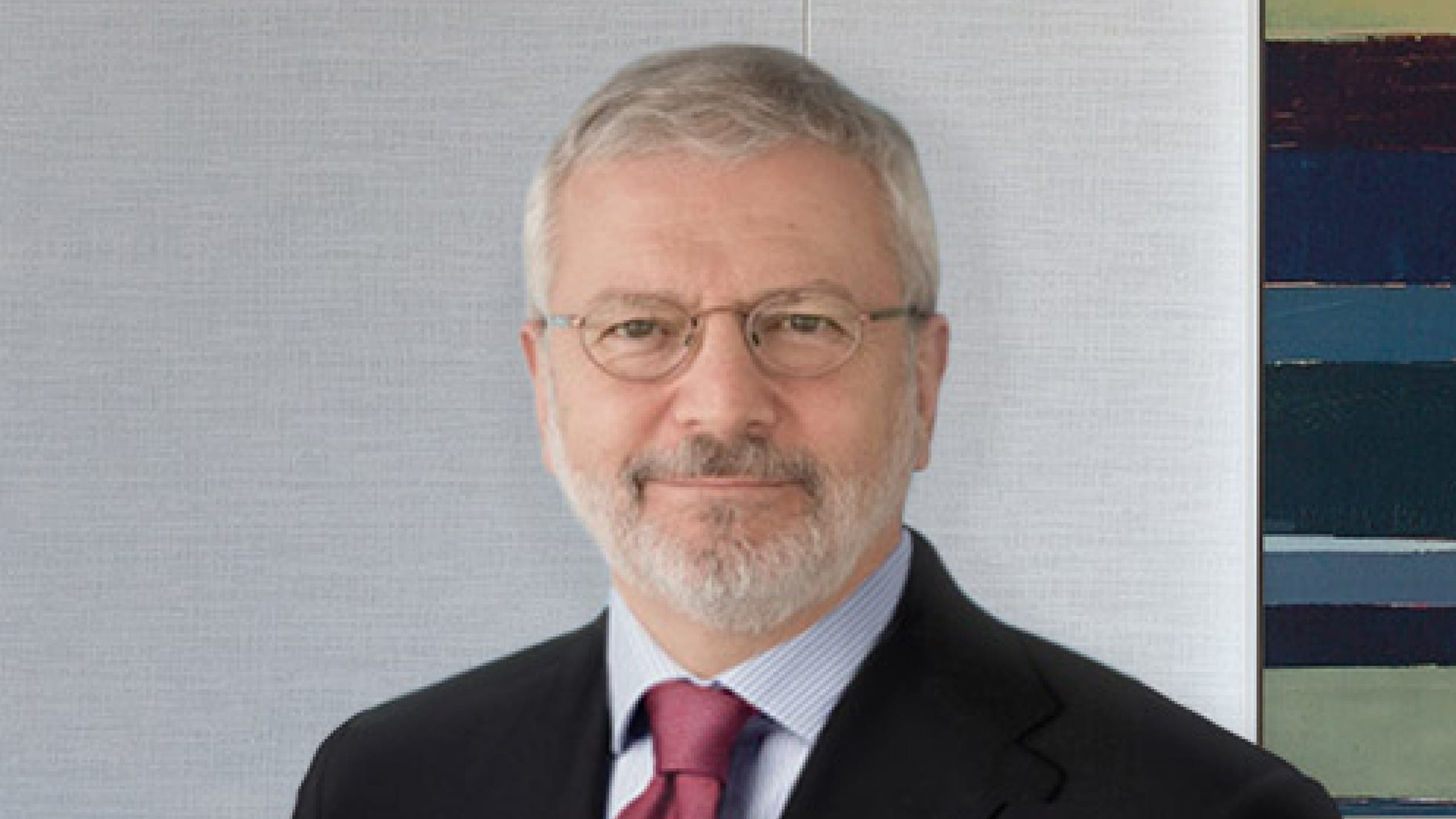 Gordon Brown
Former UK Prime Minister and Former Chancellor of the Exchequer
Dr. Brown was Prime Minister of the United Kingdom from June 2007 to May 2010. Previously Dr. Brown served as Chancellor of the Exchequer from 1997 to 2007, becoming the longest-serving holder of that office in two centuries. He holds a Ph.D. in history from the University of Edinburgh and before entering Parliament was a lecturer. He has authored a number of books and since leaving government, he has been the United Nations Special Envoy for Global Education and chaired the Global Strategic Infrastructure Initiative of the World Economic Forum.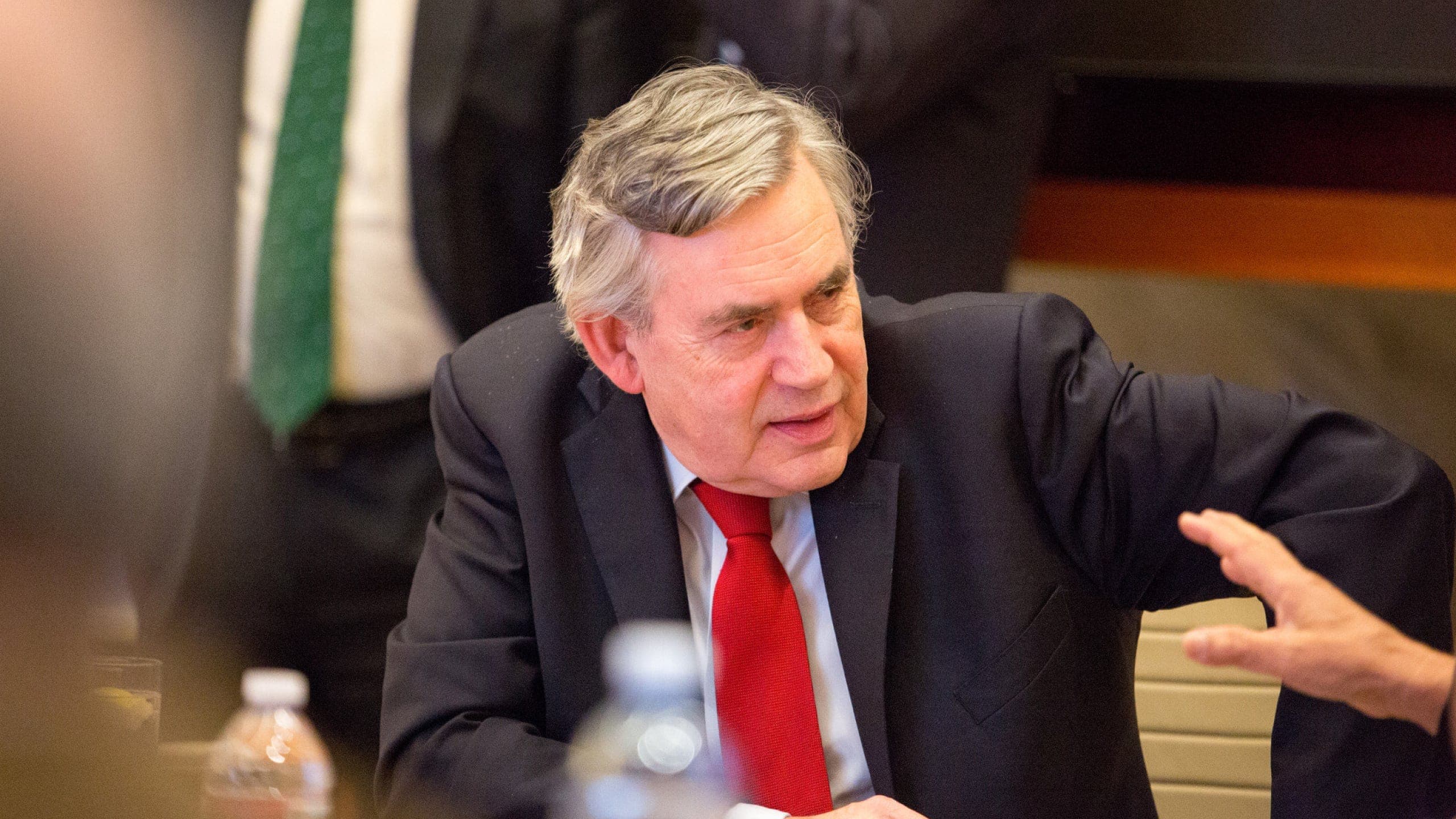 Mark Carney
UN Special Envoy on Climate Action and Finance, Former Governor of the Bank of England, Former Governor of the Bank of Canada
Mr. Carney was appointed UN Special Envoy on Climate Action and Finance in December 2019. From 2013 to March 2020, he served as the Governor of the Bank of England and Chair of the Monetary Policy Committee, Financial Policy Committee, and the Board of the Prudential Regulation Committee. He has also served as Chair of the Financial Stability Board (FSB) from 2011 to 2018, Chair of the Economic Cooperation Council of Governors of the Bank for International Settlements (BIS) from 2017 to 2020, First Vice-Chair of the European Systemic Risk Board, a member of the Group of Thirty, and a member of the Foundation Board of the World Economic Forum. Mr. Carney received a bachelor's degree in economics from Harvard University and a master's degree and doctorate in economics from Oxford University. After a 13-year career with Goldman Sachs in London, Tokyo, New York, and Toronto, Mr. Carney was Deputy Governor of the Bank of Canada from 2003 to 2004. He was Senior Associate Deputy Minister of Finance until 2008 when he was appointed Governor of the Bank of Canada, where he served until 2013.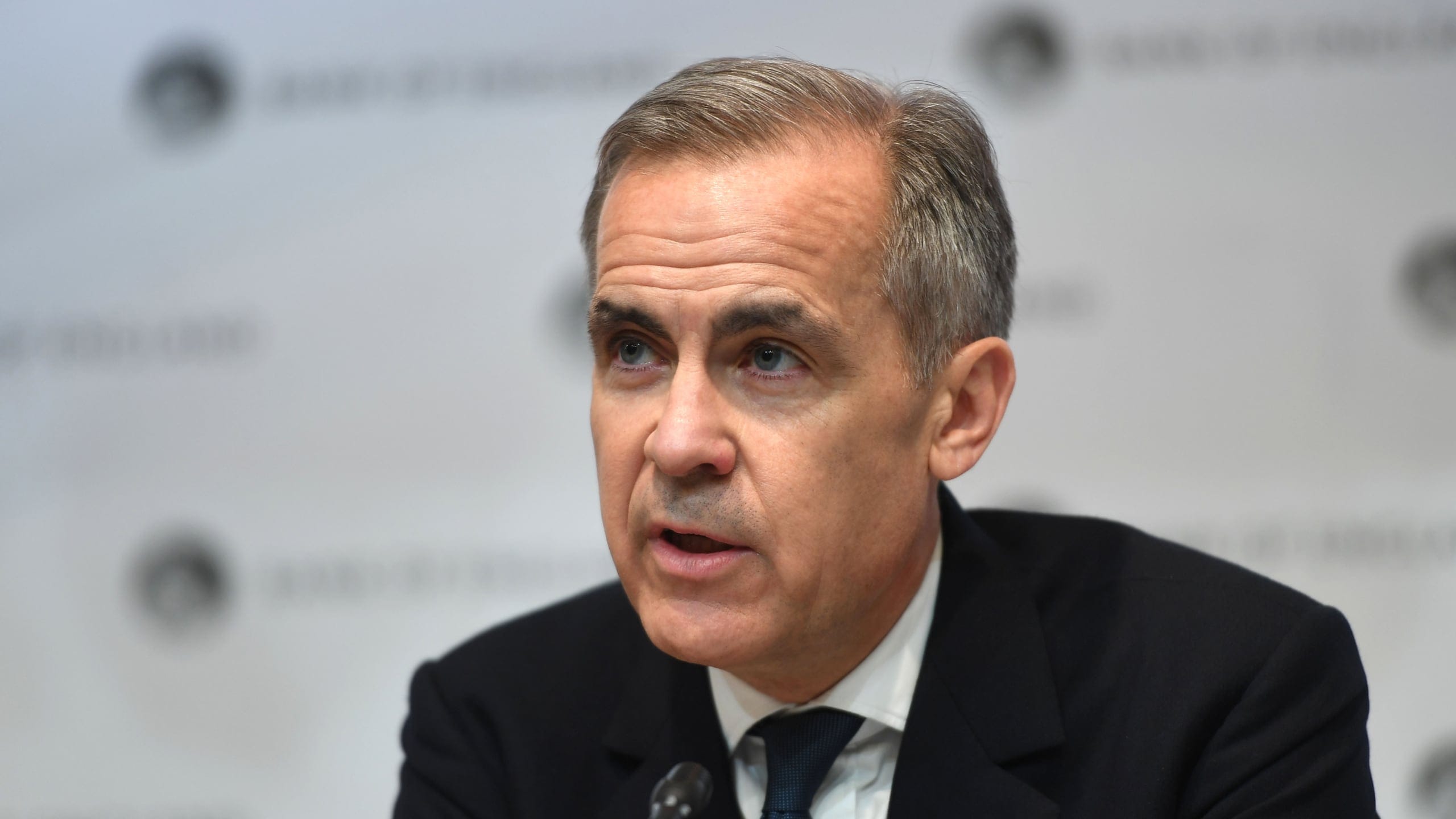 Michèle Flournoy
U.S. Defense Policy and National Security Expert, Former U.S. Under Secretary of Defense for Policy
Michèle Flournoy is Co-Founder and Managing Partner of WestExec Advisors, and former Co-Founder and Chief Executive Officer of the Center for a New American Security (CNAS), where she currently serves on the board. She served as the Under Secretary of Defense for Policy from 2009-2012. She was the principal advisor to the Secretary of Defense in the formulation of national security and defense policy, oversight of military plans and operations, and in National Security Council deliberations and represented the Department in dozens of foreign engagements. In 2007, Ms. Flournoy co-founded CNAS, a bipartisan think tank dedicated to developing strong, pragmatic and principled national security policies. She served as CNAS' President until 2009, and returned as CEO in 2014. In 2017, she co-founded WestExec Advisors, a strategic advisory firm. She served in the Clinton Administration as Principal Deputy Assistant Secretary of Defense for Strategy and Threat Reduction and Deputy Assistant Secretary of Defense for Strategy. Ms. Flournoy has edited several books and authored dozens of reports and articles on a broad range of defense and national security issues. She earned a bachelor's degree in social studies from Harvard University and a master's degree in international relations from Balliol College, Oxford University, where she was a Newton-Tatum scholar.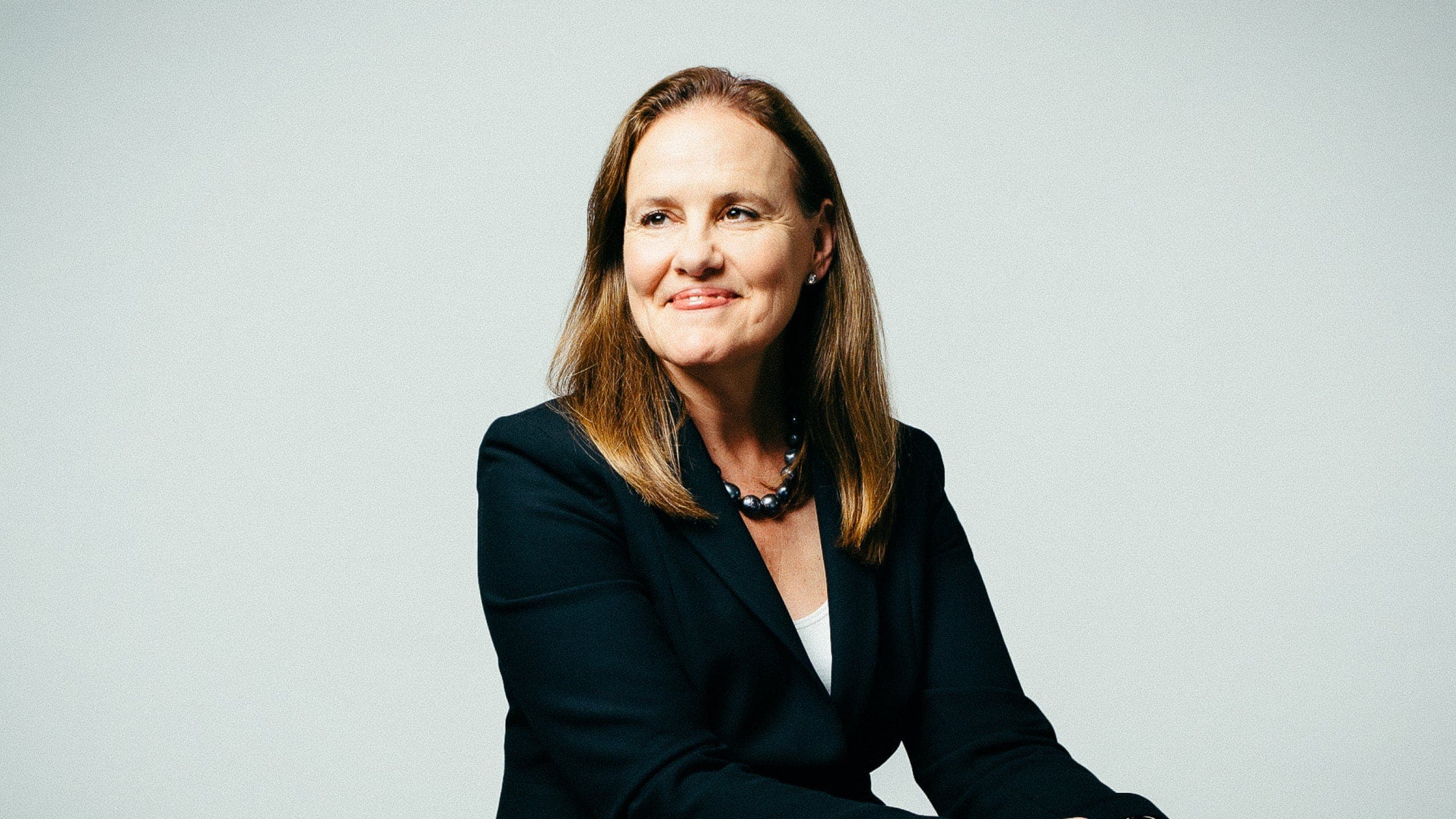 Ng Kok Song
Former Group Chief Investment Officer of the Government of Singapore Investment Corporation (GIC)
Mr. Ng served as Group Chief Investment Officer of GIC (Government of Singapore Investment Corporation) from 2007 to 2013. Previously, he was the founding Chairman of the Singapore International Monetary Exchange (SIMEX) from 1983 to 1987, now incorporated into the Singapore Exchange. Mr. Ng was a member of the Strategic Committee of Agency France Tresor from 2001 to 2014, for which the Government of France conferred on him the award of "La Croix de Chevalier de la Legion d'Honneur" in 2004. He holds a Bachelor's degree in physics from the University of Singapore and a Sloan Master's degree in management from Stanford University.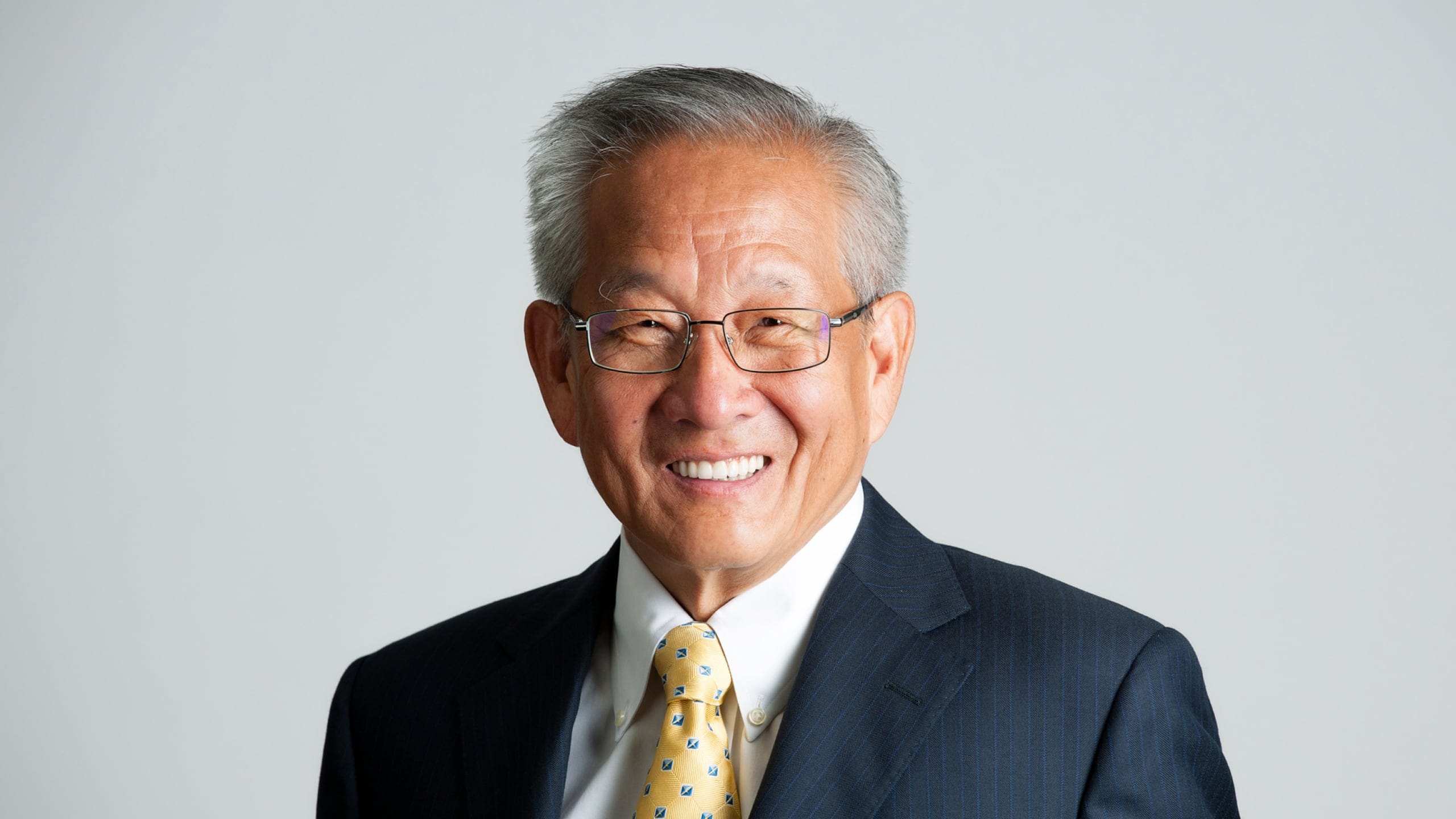 How can PIMCO help you?
For more information and answers to your questions, please contact us.
Change Your Location
---
Tell us a little about you to help us personalize the site to your needs.
---
This site and all the information contained herein is general and/or educational in nature. Individuals should consult an investment advisor before making any investment decisions. By using this site I agree to the applicable terms for
Individuals
,
Financial Intermediaries
and
Institutional Investors
.
Select Your Location
---
Location not listed? Visit our Global Site.
Terms and Conditions
---
Please read and acknowledge the following terms and conditions
This website is for the exclusive use of qualified investors as defined by the Swiss Collective Investment Schemes Act of 23 June 2006 ("CISA") as well as of quasi-institutional non-qualified investors.

This website is not addressed to other non-qualified investors, such as retail investors. If you are a retail investor, please contact your financial advisor, who will inform you about PIMCO's product range. This website uses cookies and similar online tools. You will find further details about how this website uses cookies and other online tools here.

By clicking 'Accept', I acknowledge and agree to the terms and conditions above. I undertake to access the information contained in this web site for my personal use and not for commercial use. I confirm that I am a qualified investor as defined by the CISA, respectively a quasi-institutional non-qualified investor, but not a retail investor.


---
LEGAL INFORMATION FOR INVESTORS OF Switzerland


By accessing this website and the products, services, information, tools and materials that it contains or describes, you acknowledge that you have understood and accept the following terms and conditions of use. Please read these terms and conditions of use carefully before using this website. PIMCO (Schweiz) GmbH, Brandschenkestrasse 41, 8002 Zürich, is responsible for the activities carried out through this website. You may use the materials on this website solely for personal, informational and noncommercial purposes. All rights not expressly granted in these terms and conditions of use are reserved by PIMCO.


This website only includes information on the PIMCO Global Investors Series plc funds and , PIMCO ETFs plc funds which are currently registered with FINMA for offer to non-qualified investors in Switzerland (the "PIMCO Funds"). It is your responsibility to be aware of and to observe all applicable laws and regulations of any relevant jurisdiction. The prospectus and key investor information documents (KIIDs), the articles of association as well as the annual and semi-annual reports may be obtained free of charge from the representative in Switzerland. Swiss representative and paying agent is BNP Paribas Securities Services, Paris, succursale de Zurich, Selnaustrasse 16, 8002 Zurich, Switzerland. The Fund's country of origin is Ireland.


ADVERTISEMENT
The information contained in this website constitutes an advertisement within the meaning of Article 68 of the Swiss Financial Services Act ("FinSA") for the PIMCO Funds.
INFORMATION ON FINANCIAL INSTRUMENTS
The information contained in this website is not intended as an offer to sell securities or a solicitation to buy PIMCO Funds. The goal is to provide general information on PIMCO Funds that have been authorised for sale in Switzerland and are available for investment and purchase in Switzerland. This site is not directed to individuals or organizations for whom such offer or invitation would be unlawful or prohibited.
PIMCO Europe Ltd, its subsidiaries, affiliates or subsidiaries, including PIMCO (Schweiz) GmbH (hereinafter collectively "PIMCO") assume no responsibility for the financial or other consequences arising from the subscription or purchase of the securities described in this website.
The information presented in this website is based, among other things, on market data at a given time, that is therefore subject to market changes and may change from time to time. Although the information contained in this website is from sources deemed reliable, no guarantee is made as to its accuracy, completeness or reliability. No warranty or representation is made in respect to the information contained in this website including without limit that the information is accurate, complete or timely, except for information concerning PIMCO Funds. PIMCO only warrants that the information contained and opinions expressed in this website are accurate at the date of publication. The price of shares of the PIMCO Funds contained in this website is indicative only and should not be relied upon for dealing purposes.
Users should ensure that they are legally allowed access to this website in the country from which they connect.
You must read the relevant prospectus for the Global Investors Series Plc ("GIS") for all the relevant risk factors pertaining to each sub-fund.
Investment in collective investment in transferable securities involves risks. Performance is shown gross of withholding tax. The source of performance data is PIMCO. Past performance is no guarantee for future results.
INFORMATION ON FINANCIAL SERVICES
The information contained in this website may constitute a purchase or sale of financial instruments within the meaning of Article 3 let. c ch.1 FinSA, triggering the FinSA rules of conduct. PIMCO is however not required to assess the appropriateness and suitability in accordance with FinSA as it does not give investment advice.
NO ADVICE
No investment advice, tax advice, or legal advice is provided through this website, and you agree that this website will not be used by you for these purposes. No representation is given that shares, products, or services identified on or accessible through, this website are suitable for any particular investor. You acknowledge that your use of this website and any requests for information are unsolicited.
NO OFFER
The information on this website does not constitute an offer or a solicitation, or a recommendation to implement or liquidate an investment or to carry out any other transaction. It should not be used as a basis for any investment decision or other decision. Any investment decision should be based on appropriate professional advice specific to your needs.
GENERAL RISK FACTORS
Past performance is no guide to or guarantee for future returns. Please note that the price of shares and the income from them can fall as well as rise and you may not get back the amount originally invested. Income receivable may vary from the amount of income projected at the time of making the investment.
For a complete list of risk factors, you should refer to the prospectus of the relevant PIMCO Funds.
DATA PROTECTION
For details of how we might collect and use your personal data collected through our website, please see our Privacy Notice.
COOKIES
"Cookies" may be stored on your computer for easy navigation. A "cookie" does not allow us to identify you, but stores information about navigation through our website (such as pages already visited, time and date of visit) which we can remember during the user's next visit to our website in order to improve your browsing experience. You can find out more about how we use cookie data in our Cookie Policy.
RECORD OF CALLS
For your safety and ours, conversations with the staff of PIMCO may be recorded. In case of dispute related to these conversations, records of phone calls can be admitted as evidence in court or other legal process to the extent permitted by applicable law.
LINKS TO AND FROM OTHER SITES
PIMCO is not responsible for hypertext links to other sites, in particular as regards the content of these sites, advice and information provided by the authors of these sites for the subscription or redemption of securities, or in respect of subscriptions and redemptions of securities through such third party sites.
PIMCO is not responsible for hypertext links to this site. The creation of such links is prohibited without the prior express permission of PIMCO.
LIMITATION OF LIABILITY
YOU EXPRESSLY UNDERSTAND AND AGREE THAT YOUR USE OF THIS WEBSITE IS AT YOUR SOLE RISK AND THAT THE WEBSITE IS PROVIDED ON AN "AS IS" AND "AS AVAILABLE" BASIS AND WITHOUT WARRANTIES OR REPRESENTATIONS OF ANY KIND EITHER EXPRESSED OR IMPLIED. TO THE FULL EXTENT PERMITTED UNDER APPLICABLE LAW, PIMCO EXPRESSLY DISCLAIMS ALL WARRANTIES OF ANY KIND, WHETHER EXPRESSED OR IMPLIED, INCLUDING, BUT NOT LIMITED TO, THE IMPLIED WARRANTIES OF MERCHANTABILITY, FITNESS FOR A PARTICULAR PURPOSE, AND NON-INFRINGEMENT.
PIMCO makes no warranty or representation that this website can be accessed at all times. This website may, without notice, be temporarily unavailable or restricted for administrative or other reasons.
You will indemnify PIMCO (including their affiliated or associated companies) and their officers, directors, employees and agents in respect of any third-party claim for any injury, loss, damage or expense occasioned by or arising directly or indirectly from your operation or use of this website or your supply of information to a third party provided in breach of any of your obligations under these terms and conditions of use.
This website is not designed for the transmission of time sensitive instructions or questions. If you transmit any communication through this website to PIMCO directly or through any third-party internet or other service provider, you shall be responsible and liable for any omissions or failures that may be made while transmitting or receiving communications using this website. Furthermore, if you use this website to transmit time sensitive instructions or questions, you will be liable for any loss that may arise, and any such information is transmitted at your own risk.