Economic and Market Commentary
Bounded Optimism on the Global Economy
Vaccinations and fiscal support should lift the global economy in 2021, but several risks call for careful portfolio positioning.
By
Andrew Balls
12 January 2021
Summary
Global output and demand are likely to rebound strongly in 2021, driven by the rollout of vaccines and continued fiscal and monetary policy support. Inflation should creep up only moderately in 2021. Central banks' policy rates are likely to remain low, and asset purchases will likely continue.
Key risks to our baseline cyclical outlook include fiscal fatigue (in which governments return to a more cautious stance), a negative credit impulse in China, and pandemic-related economic scarring.
While equity and credit markets seem to have priced in a return to normality, we see opportunities in non-agency mortgages and other structured products, select corporate credits, and emerging markets. We remain focused on careful portfolio positioning, capital preservation, and liquidity management: This is not a time for excessive optimism.
Economic Outlook
We expect the global economy to continue its transition from hurting to healing  in 2021 and make good progress on the long climb  back to its pre-crisis trend (as we discussed in prior outlooks), especially in the second half of this year. However, while risk markets can continue to perform well in the near term as the dual impact of policy stimulus and vaccine rollout takes hold, much of this is now priced in, and on the path to full recovery investors should beware of obstacles that command careful portfolio construction to weather renewed bouts of volatility in financial markets.
Fiscal fatigue in some advanced economies is one such risk. Another is the likely transition in China from credit easing to tightening in the course of this year. Moreover, economic scarring could impede the return to pre-pandemic activity levels and make the recovery bumpy and uneven across countries and sectors.
Growth bounce
Following an outsized contraction of economic activity in 2020, global output and demand are likely to rebound strongly this year. We expect the current renewed weakness due to lockdowns in major economies to give way to accelerating economic growth from around the second quarter, driven by the broadening rollout of vaccines and continued fiscal and monetary policy support. The sectors most hit by COVID-19-related restrictions – travel, lodging, restaurants, leisure, etc. – should benefit the most. Coming off a low base, world GDP (gross domestic product) growth in 2021 is expected to be the highest in more than a decade. We forecast economic activity in the U.S. to reach pre-recession peak levels during the second half of this year, while Europe, due to its current double-dip, is unlikely to fully make up the output losses until the middle of 2022 despite the sharp growth bounce we expect from the second quarter (see Figure 1). Meanwhile, the Chinese economy, which already operates above pre-crisis levels and has exhibited strong growth momentum into the new year, should record GDP growth above 8% in 2021, after a decidedly subpar 2% or so last year.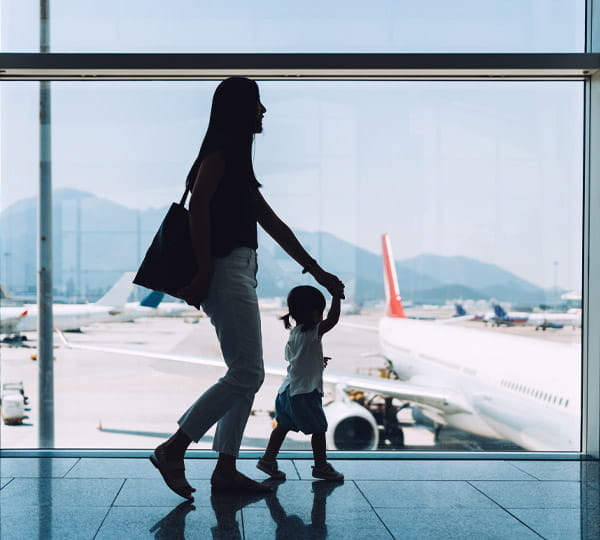 Inflation targets remain elusive
Consumer price inflation is likely to creep up only moderately during this year and generally remain below central banks' targets in all major economies. Even with a sharp growth rebound, output and demand will continue to operate below normal levels for quite some time given the depth of the recession and unemployment, which, while likely to decline, will remain above levels generally associated with full employment. In the U.S., low mortgage rates and downward pressure on rents in the next couple of quarters will weigh on the shelter component of the consumer price index (CPI), which accounts for slightly more than 40% of core CPI. Globally, however, while near- and medium-term inflation pressures are expected to remain low, we reiterate our secular view that the pandemic and related policy responses have increased both longer-term inflation and deflation risks. If monetary and fiscal policies remain expansionary for several years to come even after economies return to full employment, inflation could exceed central banks' targets eventually. Conversely, deflationary risks could result from a possible return to passive or restrictive fiscal policies or from bursting asset price bubbles and deleveraging of the private sector. As a consequence, we think markets will have to price in higher long-term inflation uncertainty. 
Central banks stay the course with bias for further easing
Central banks will remain hostage to inflation running below target and the need to keep borrowing costs low in order to enable ongoing fiscal support for years to come. Thus, policy rates are likely to remain at present levels in the foreseeable future or could even be reduced further in some countries. For example, while not our base case, an excessive appreciation of the euro could induce the European Central Bank (ECB) to further cut its deposit rate, which currently stands at −0.5%.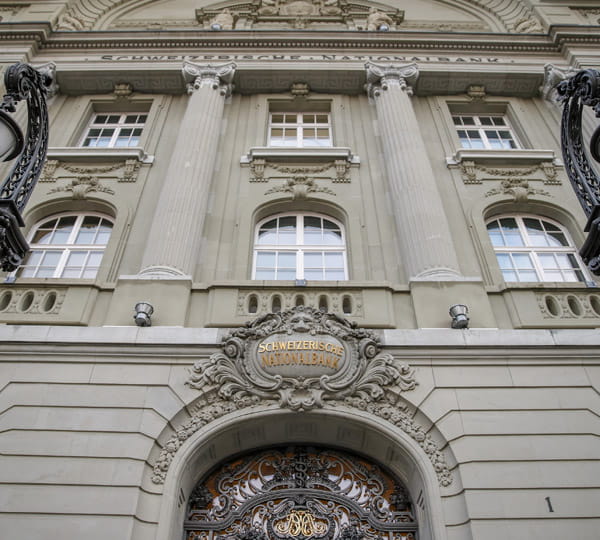 Moreover, central banks' asset purchases are likely to continue throughout, and likely well beyond, this year. In the U.S., the Federal Reserve adjusted its guidance in December, stating that it intends to continue with purchases of U.S. Treasuries and agency mortgage-backed securities (MBS) at least at the current pace until "substantial progress" toward its statutory goals of maximum employment and price stability has been made. We see a distinct possibility that the Fed will increase the weighted average maturity of its bond purchases this year if the economy disappoints or if yields rise too fast and too far. In an adverse scenario of renewed economic and financial market turmoil, we would also expect the Fed to restart several of the lending facilities put in place during the 2020 crisis, with equity backing from the Treasury led by incoming secretary Janet Yellen via the Exchange Stabilization Fund or with a new authorization from Congress. Conversely, if the economy rebounds even more strongly than in our base case and inflation surprises on the upside, the Fed may start to gradually taper its purchases already in late 2021 or early 2022.
Meanwhile, the European Central Bank (ECB) recently increased the overall "envelope" for its Pandemic Emergency Purchase Program and is likely to flexibly fill the envelope in the course of this year, aiming to keep euro area bond yields anchored via a form of loose yield curve control. Most other central banks in advanced economies are pursuing similar policies and are likely to stay the course as well. Moreover, further monetary easing appears likely in a number of emerging market economies where real interest rates, while below historical norms in many cases, still have room to decline.
Fiscal policy supportive for now
In addition to virus containment through the rollout of vaccines, fiscal policy remains the main swing factor in our cyclical outlook (see more on the downside potential in our Risks section). Aided by monetary policies that keep funding costs low, most governments are likely to keep propping up household incomes via transfers and supporting companies via loan guarantees, subsidies, and tax breaks (see Figure 2). In Europe, the agreement on the European Union (EU) budget in December paved the way for sizeable disbursements of loans and grants from the new EU Next Generation Fund in the course of this year, thus complementing the support coming from national budgets.

In the U.S., the latest pandemic relief package passed by Congress during the lame-duck period will underpin income and demand in coming months, extending the bridge to economic recovery. Additional significant fiscal support later this year has become likely with the Democrats securing a slim majority (with Vice President-elect Kamala Harris's vote acting as tiebreaker) in the Senate following the Georgia runoff on January 5. However, given that several new Democratic senators won their seats in traditionally more fiscally conservative states, we do not expect a shift to more radical fiscal policies in the foreseeable future.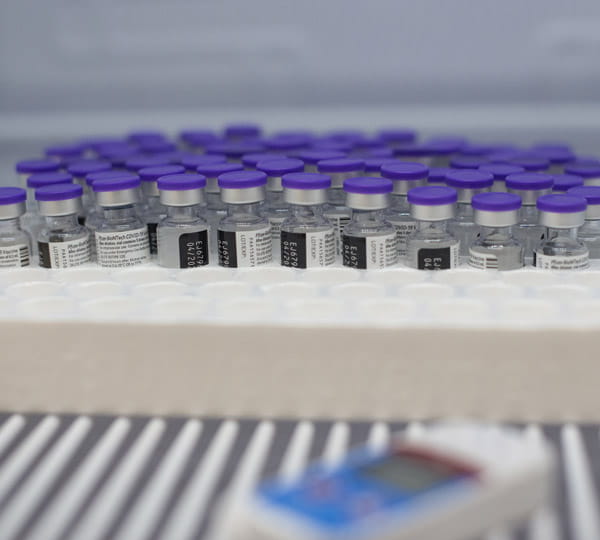 Disclosures
All investing involves risk. Investing in the bond market is subject to risks, including market, interest rate, issuer, credit, inflation risk, and liquidity risk. The value of most bonds and bond strategies are impacted by changes in interest rates. Bonds and bond strategies with longer durations tend to be more sensitive and volatile than those with shorter durations; bond prices generally fall as interest rates rise, and low interest rate environments increase this risk. Reductions in bond counterparty capacity may contribute to decreased market liquidity and increased price volatility. Bond investments may be worth more or less than the original cost when redeemed. Mortgage- and asset-backed securities may be sensitive to changes in interest rates, subject to early repayment risk, and while generally supported by a government, government-agency or private guarantor, there is no assurance that the guarantor will meet its obligations. U.S. agency mortgage-backed securities issued by Ginnie Mae (GNMA) are backed by the full faith and credit of the United States government. Securities issued by Freddie Mac (FHLMC) and Fannie Mae (FNMA) provide an agency guarantee of timely repayment of principal and interest but are not backed by the full faith and credit of the U.S. government.
General risks about private credit strategies: The strategies involve a high degree of risk and prospective investors are advised that these strategies are appropriate only for persons of adequate financial means who have no need for liquidity with respect to their investment and who can bear the economic risk, including the possible complete loss, of their investment. All investments contain risk and may lose value. The strategies will not be subject to the same regulatory requirements as registered investment vehicles. Performance could be volatile; an investor could lose all or a substantial amount of its investments
Forecasts, estimates and certain information contained herein are based upon proprietary research and should not be considered as investment advice or a recommendation of any particular security, strategy or investment product. There is no guarantee that results will be achieved.
Statements concerning financial market trends or portfolio strategies are based on current market conditions, which will fluctuate. There is no guarantee that these investment strategies will work under all market conditions or are appropriate for all investors and each investor should evaluate their ability to invest for the long term, especially during periods of downturn in the market. Outlook and strategies are subject to change without notice.
The terms "cheap" and "rich" as used herein generally refer to a security or asset class that is deemed to be substantially under- or overpriced compared to both its historical average as well as to the investment manager's future expectations. There is no guarantee of future results or that a security's valuation will ensure a profit or protect against a loss.
Alpha is a measure of performance on a risk-adjusted basis calculated by comparing the volatility (price risk) of a portfolio vs. its risk-adjusted performance to a benchmark index; the excess return relative to the benchmark is alpha. Beta is a measure of price sensitivity to market movements. Market beta is 1. Duration is the measure of a bond's price sensitivity to interest rates and is expressed in years.
PIMCO as a general matter provides services to qualified institutions, financial intermediaries and institutional investors. Individual investors should contact their own financial professional to determine the most appropriate investment options for their financial situation. This material contains the opinions of the manager but not necessarily those of PIMCO and such opinions are subject to change without notice. This material has been distributed for informational purposes only and should not be considered as investment advice or a recommendation of any particular security, strategy or investment product. Information contained herein has been obtained from sources believed to be reliable, but not guaranteed. No part of this material may be reproduced in any form, or referred to in any other publication, without express written permission. PIMCO is a trademark of Allianz Asset Management of America LLC in the United States and throughout the world. ©2023, PIMCO.
CMR2021-0112-1464188